The Literary Agency.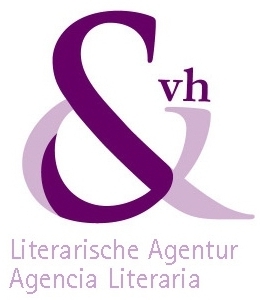 SvH Literarische Agentur is a literary agency based in Berlin. We represent Spanish- and German-speaking authors worldwide. Thereby, we focus on entertaining and high-quality adult literature as well as youth and children's literature. Non-fiction is represented only in exceptional cases. As literary agents, we search for and support talents. We see our responsibility in aiding and accompanying authors on their career path. Our many years of experience in the international publishing sector as well as the excellent contacts resulting from that are of great value for our work.
We accompany the works of our authors from the idea to the finished book and deal with contracts and accounting. The agency works only on the basis of success commissions.
Besides, as a co-agency we represent several Spanish publishing houses and agencies in the German and Dutch language areas. In this sector, our range includes narrative prose, non-fiction as well as youth and children's literature. A crucial success was the placement of Ildefonso Falcone's "Cathedral of the Sea". The novel was later published by Fischer and stayed on the bestseller list of the popular Spiegel magazine for several weeks. Other successful Spanish and Latin-American authors represented by SvH Literarische Agentur as a co-agency are, among others, Francesc Miralles, Care Santos and Inés Garland (German Youth Literature Prize 2014).
The Literary Agent.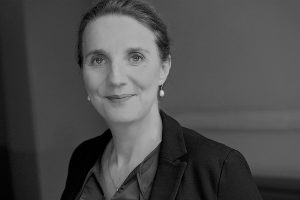 Saskia von Hoegen studied Romance language and literature in Bonn and Madrid as well as international law. She obtained her Ph.D in Spanish studies. For several years, she worked for the Spanish publishing house punto de lectura in Madrid, administrating contracts and licences as well as managing the acquisition and translation of international titles. Back in Germany, she set up her own business as a freelance literary agent in 2005. Since 2006, the agency has been based in Berlin.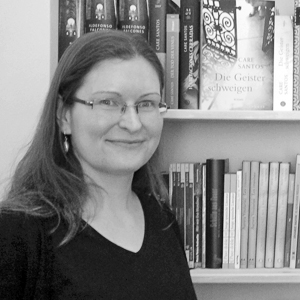 Kristina Frenzel for SvH.
Books represented by Saskia von Hoegen:
For Adults
Selva Almada
De steenbakkers van El Chaco, Meulenhoff (NL) 2015
María Teresa Andruetto
Wer war Eva Mondino, Rotpunktverlag 2010
Ángels Doñate
Der schönste Grund Briefe zu schreiben, Thiele Verlag 2016
Ildefonso Falcones
Die Kathedrale des Meeres, Fischer/Scherz 2007
Natalio Grueso
Der Wörterschmuggler, Hoffmann und Campe/Atlantik 2014
Woody Allen. Ein ganz persönlicher Blick auf das Filmgenie, Hoffmann und Campe/Atlantik 2014
Eduardo Halfon
Der polnische Boxer, Hanser 2014
Francesc Miralles
Samuel und die Liebe zu den kleinen Dingen, Ullstein/List 2008
Daniel und die Suche nach dem Glück, Ullstein/List 2010
Das unvollkommene Leben oder wie das Glück zu Samuel fand, Ullstein/List 2015
Francesc Miralles and Héctor García
IKIGAI, Boekerij (NL) 2016
IKIGAI Allegria (D) 2016
Vind je IKIGAI Boekerij (NL) 2017
Finde dein IKIGAI, Allegria (D) 2018
ICHIGO ICHIE Boekerij (NL) 2018 ICHIGO ICHIE Allegria (D) 2019 De kleine IKIGAI Boekerij (NL) 2020
Francesc Miralles and Àlex Rovira
Der Sternenfänger, Ullstein/List 2013, Diederichs 2021
Francesc Miralles and Care Santos
Am schönsten auf der Welt ist es gleich hier, Ullstein/List 2016
Silvia Tarragò & Christian Escribà
Die Bäckerei der Wunder, Heyne 2020
Natalia Sanmartin
Das Erwachen der Señorita Prim, Thiele Verlag 2013
For Children and Youth
Sonia Fernández-Vidal
Nikos Reise durch Raum und Zeit, Hanser Jugendbuch 2013
Quantic Love, Hanser Jugendbuch 2014
Laura Gallego
Die Kaiserin des blauen Lichts, dtv junior 2009
Inés Garland
Wie ein unsichtbares Band, Fischer KJB 2013 – Deutscher Jugendliteraturpreis 2014
In den Augen der Nacht, Fischer KJB 2015
Carolin Hristev Keiner zwischen uns Überreuter 2021
Francesc Miralles
Retrum, Loewe Verlag, Beltz/Gulliver, 2012
Retrum und der schwarze Schnee, Beltz/Gulliver 2014
Adriana Stern
Und frei bist Du noch lange nicht…., Ariella Verlag 2016