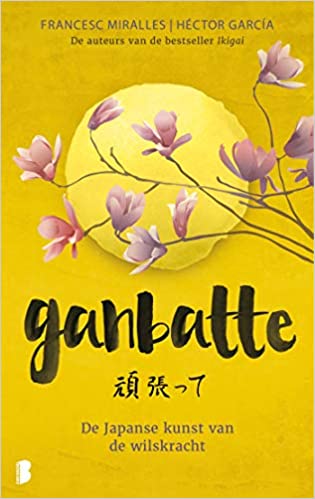 Do your best and don't give up! The Japanese Art of will power
In Japan, right before an exam, students don't wish good luck to one another. They say Ganbatte! because getting where you want to be, has nothing to do with luck. It's the energy and the effort you devote to something that will help you reach your objectives.
Ganbatte is the Japanese philosophy of self-effort and connection to what one wants. The change you need in life is already in you, but you need to reach out to it yourself; find the path that will open your mind to be conscious about what you want
This is not a regular new book, this is the brand-new concept that will take the world by surprise. It is something fresh and new that is perfect for the times we are living.
Spain: Ediciones obelisco, 2021 (128 pp.), English: Tuttle Publishing, Brazil: Editora Sextante, Netherlands: J.M. Meulenhoff Boekerij, Greece: Patakis, Portugal: Porto, Bulgaria: Together Academy, Slovenia: Torden, Czech: Torden, India: Manjul Publishing House
German translation rights still available
» Text in: German