Titles
El jefe de la manada (children 8+)

Piedra, papel o tijera (novel for young readers)
children 8+
El jefe de la manada (The leader of the pack)
Nina and her cousin Milo are eleven years old. They live in Buenos Aires, facing a huge park, El Rosedal, where they usually play. There, they meet Gudrek, a vagabond who looks like a big tree when he's standing up. He lives in the park with his dogs.
Nina and Milo want to fly and learn telepathy. Every time they visit their grandfather, who lives in Colonia, across the river, they practice with him.
Then one day, the neighbourhood dogs mysteriously disappear, even Gudrek looses one of his. Nina and Milo decide to help him find it and investigate what has happened to the rest of them. Nina starts to have nightmares and through them she gets some clues that will guide them in the mystery of the disappearances.
"Entertaining novel that combines suspense with the praise of friendship and the respect for animals." El Cultural
Argentina: Alfaguara infantil, 2014 (152 pp; age 12+); Spain: Siruela, 2014
---
novel for young readers
Piedra, papel o tijera (Stone, paper or scissors)
Deutscher Jugendliteraturpreis 2014
In the 1960s, Alma lives with her parents in Buenos Aires. They spend the weekends in their house on an island of the Delta del Tigre. There, Alma meets Carmen and Marito, the children of her neighbour, Doña Angela. They become friends and spend the weekends of their childhood together. Alma is not aware of the social differences between her friends' and her parents' world, her possibilities and the difficulties that her friends will have to face. In their paradise, these things have no importance.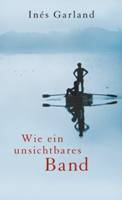 Then, the military dictatorship takes over power. Alma, a non-political, privileged girl, ignores this reality. She falls in love with Marito and her only goal is to conquer him. She doesn't realize that her friends belong to an underground organization that fights against the government until they disappear. Only then she begins to understand that things will never be the same as before. 30 years later, Alma visits Doña Angela and her only grandson – Carmen's son. He was born in prison and survived the dictatorship. For many years and with the help of many people, they had searched for him …
Argentina: Alfaguara juvenil, 2009 (192 pp.; age 14+); Uruguay: Criatura Editorial; Germany: Fischer, 2013 (young readers); France: L'école des loisirs, 2014 (German edition FJB: Winner of the LUCHS, August 2013; Deutscher Jugendliteraturpreis 2014)
» Text in: German